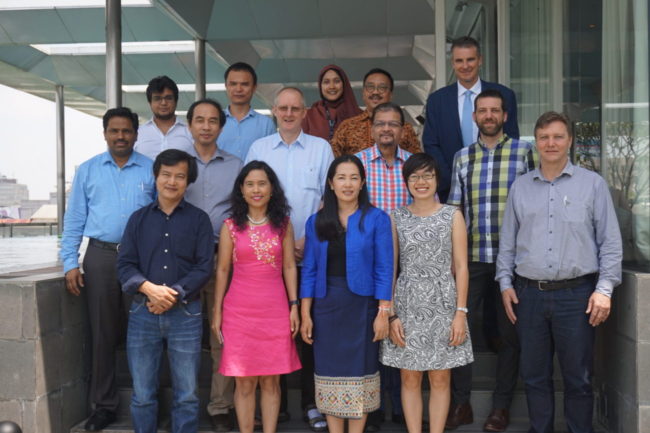 The first Steering Committee Meeting of VCB-N
Posted by Admin - July 20, 2018
Following the launching workshop of the VCB-N, the first steering committee meeting of the Network took place on from 17th to 19th April 2017 in Jakarta, Indonesia.
The meeting was organized by the Project Coordination Unit (PCU) in collaboration with the Center for Applied Science and Tech Dev (CEASTDEV) Indonesia. The workshop was attended by the Steering Committee (SC) members of 6 countries nominated during the Launching workshop, the coordinators of two Taskforces (Training Demand Assessment and Curriculum Development taskforces), by Mr. Ronald Hartman- the Country Director of IFAD South East Asia and the Pacific Sub-Regional Office and Ms. Sarah Hassel from IFAD Indonesia Country Office.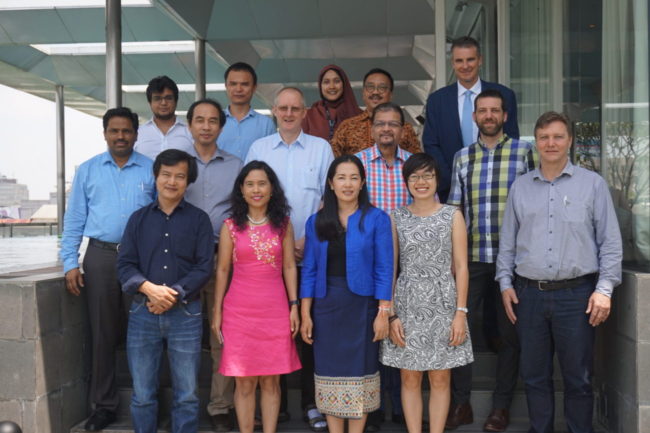 The meeting offered participants to discuss pending and emerging issues related to the management and operations, take decisions and agree on solutions for the development of the VCB-N. Discussions were active and constructive throughout the meeting and for important topics, decisions and consensus have been reached.
Throughout the meeting, SC members could review progress and state of art and discuss on the current challenges the Network is facing and on incentive mechanisms to motivate the involvement of CoEs that enables tangible benefits and visibility.
Mr. Hartman, Country Director of IFAD South East Asia and the Pacific Sub-Regional Office, highlighted IFAD's interest in the VCB-N in the region and encouraged the Network to take measures to enhance its visibility and to gauge its potential for adding value for IFAD's projects in the region. The SC members noted that a mock training for CoE, which was testing the new training curriculum, would provide opportunities and exposure to IFAD country offices to assess the value of the curriculum.
You may want to read
3 months ago
In attempt to understand the future of  the targeted programmes for the ultra-poor in Asia and beyond , especially in the context of...