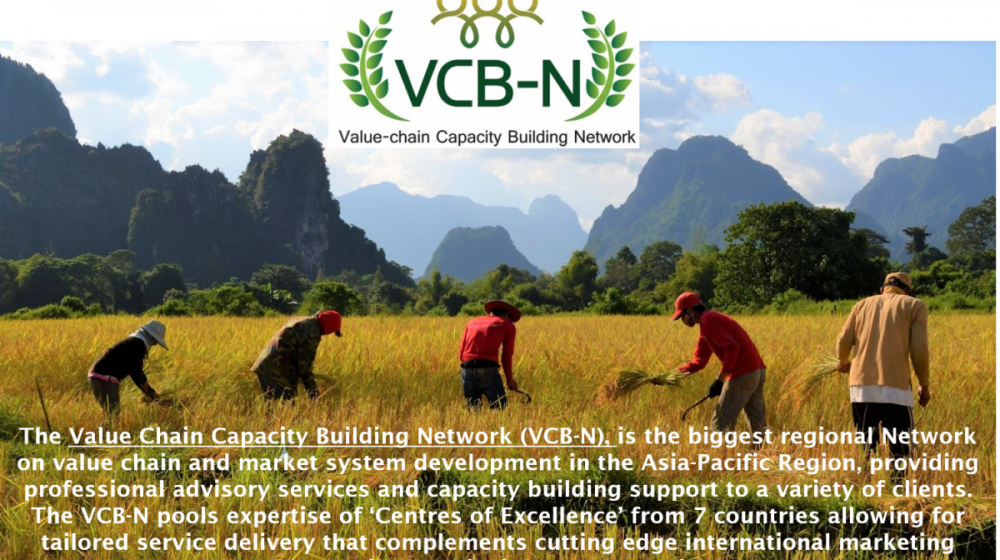 VCB-N Webinar 4: Exploring the 'new normal' in Global Food Systems; the role of the private sector and Public-Private Partnerships
Posted by Admin - May 25, 2020
The Value chain Capacity Building Network (VCB-N), is organizing a series of Webinars around the theme "The impact of the COVID-19 pandemic on agricultural value chains – What we can do to mitigate the impact" 
The objective of the series is to provide an opportunity to assess the impact of the current crises on the ground in several countries, while allowing a moment of reflection and discussion.
In this 4th Webinar, we explore "The role of the private sector and Public-Private Partnerships (PPP) in mitigating impacts of the COVID-19 pandemic and related economic downfall and in shaping path-ways for a more resilient agro-business sector in the future."  We highlight the impact of the crises on major agro-commodities and the role of companies and PPPs in the sector to mitigate impact and recovery efforts and lead the way towards an agricultural sector that is more resilient towards external shocks like pandemics.
The private sector as linking pin in value chain interactions is crucial in mitigating the impact of the COVID-19  crisis and in reaching for a more resilient agricultural sector. The private sector in low/medium income countries is typically dominated by a large number of (partly informal) microenterprises and a handful of large firms, but have far fewer small and medium enterprises as compared to high-income countries. Yet, SMEs form the backbone of a healthy economy, they provide sustainable jobs, generate incomes, are nuclei for innovation, and are in general more resilient to economic downfalls like we currently experience. Besides, this lack of SMEs in agricultural-based economies, results in a shortage of agro-processing facilities which again denies developing countries of the means to add value to their primary produce, create jobs and generate income in vulnerable rural areas and improve food security.
The COVID-19 pandemic tends to transition from a health into a food security crisis and requires reflection and adaptation, also regarding the role of the private sector, in shaping the landscape in the agricultural and food sector.
Some questions we hope to address during the Webinar include:
How, and to what extent are private sector entities, particularly SMEs, affected by the pandemic and disrupted value chain operations, and how does this impact the chain functioning? (sourcing strategies, consumer preferences in destination markets, food availability, etc.)
What coping mechanisms are evolving to mitigate impacts (both at production as well as at destination side) and start-up recovery efforts. How can private sector players and Public-Private Partnerships play a role in mitigation and recovery efforts?
What visions and/or strategies are being developed to arrive at a more resilient agricultural sector that is less vulnerable to external shocks like the COVID 19 pandemic? What role foresees the private sector for itself and how do Public-Private Partnerships come into play in shaping post-COVID Food systems?
What external/internal changes and support structures are needed to realize above visions for the private sector, and particularly for SMEs, to bounce back from the current crisis and return as a stronger, more resilient segment in the post COVID era?  (immediate support, longer-term conducive policy environment, partnerships, etc.)
Resource persons are:
Ms. Esther Wintraecken, Fresh Studio, Myanmar
Mr. Shahid Tarer, Galaxi Rice Milll, Pakistan
Mr. Shatadru Chattapadhayav, Solidaridad
Mr. Nicolas Syed, IFAD PNG
---
DATE
---
4th of June 2020
14.00 DHAKA time (GMT+6)
(10.00 AM Amsterdam, 15.00 PM Bangkok / Hanoi, 16.00 PM Beijing)
---
---
Supported by and in collaboration with:
You may want to read